Collecting Clothing for a Cause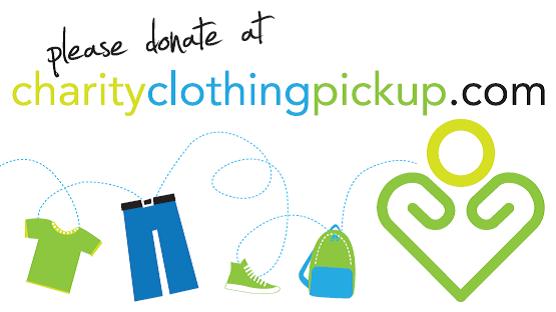 How to Donate Clothing to Charity
Americans each discard an average of 68 pounds of clothes every year. By donating your clothing to charity, you can put some of that to good use.
Here are some tips on clearing out your closet and helping others enjoy your unwanted clothing and textiles.
Clean out the closet. Do a thorough declutter of the space that you want to clear out. Make the donation pile so that you know what's ready to go. When sorting through your clothes, consider:
Whether you really need that many t-shirts, sweaters, skirts, etc.

Whether you're clinging to too many baby and toddler clothes that might be better used by other children in need.

Whether a particular garment or accessory still fits and flatters you or the person who wears it.
Prepare the clothes. While you don't have to go to any particular trouble, the following things can help a lot:
Check all the pockets. Staff of charity stores are used to finding money, jewelry and other forgotten items. While they might do their best to return these items to you, often it's like looking for a needle in a haystack knowing who owned the garment.

Wash the clothes if you can.

Don't forget we accept shoes, and accessories. Please make sure shoes are in the same bag so they don't get separated in transit.
Donate bath towels, blankets, and sheets. Even towels and bedding that are threadbare can have a second life as they are used for cleaning up, and recycling.
Put the clothes, bedding, and other items into suitable containers. Containers that are suitable include plastic garbage bags, unwanted tote and other bags (they'll get resold too if in good condition), baskets,boxes, etc.
Click here and we will come and collect it. You do not have to be home to donate and we will leave you a tax receipt. If you prefer to use the drop boxes click below for the nearest boxes to you.
Oklahoma call us today for a clothing pickup at your home!!!
CCP collects clothing and provides funding for either Paralyzed Veterans of America or National Children's Cancer Society. In Oklahoma Charity Clothing Pickup provides
Door to door pick-up service, clothing drop boxes, and business clothing drives,.
.
Charity Clothing Pickup Service collects all clothing and household items which are then sold in bulk to thrift stores
which operate in the USA.

Proceeds from the bulk sale provide funding for the
or
National Children's Cancer Society